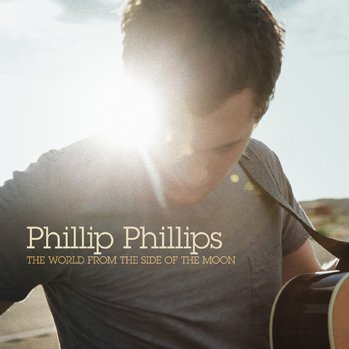 Despite what American Idol Season 11 champion Phillip Phillips said earlier about his first album not coming out until next year, it looks like we can expect it before Christmas after all.
It didn't sound right hearing the producers who put out Idol albums would be willing to miss the holiday rush. Even if you might have found the best American Idol winner in years.
According to Digital Spy, the Idol winner's debut alum will be called The World From The Side of The Moon and the drop date is Monday, Nov. 19. Phillip has been working on the album for months now and has been doing a lot of the writing. He has said that he wants to lead the direction the album is going in. And it was beginning to sound like he was pushing it back on his own, but I'm guessing the executives stepped up and have put a rush on the album to make it in time for holiday sales.
UPDATE: We've also now got the album art!
Are you planning on buying Phillips' first album The World From The Side of The Moon?