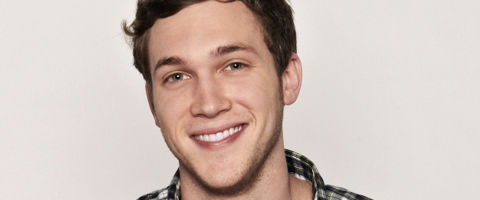 Despite being plagued with chronic kidney stones during the entire run of American Idol 2012, Phillip Phillips has decided to take a raincheck on the surgery his doctor had ordered following the finale so he can make it to the American Idol Live! tour this summer.
TMZ and MTV are both reporting that news and say that the Idol champ will be on stage in Detroit on July 6 when the American Idol summer tour kicks off. The reports add that Phillip has been receiving alternative treatment instead of going ahead with the surgery. Doctors have apparently cleared him to be a part of the 45-day summer tour.
"He will still be attending all the tour dates and is really looking forward to the launch on July 6," a rep for Phillip said.
Speaking of the American Idol Live! tour, there's only a few more days to enter our American Idol 2012 Tour Giveaway!