Ravyon Owen has joined the American Idol 2015 Top 24 contestants following his turn at the American Idol Season 14's Showcase Week.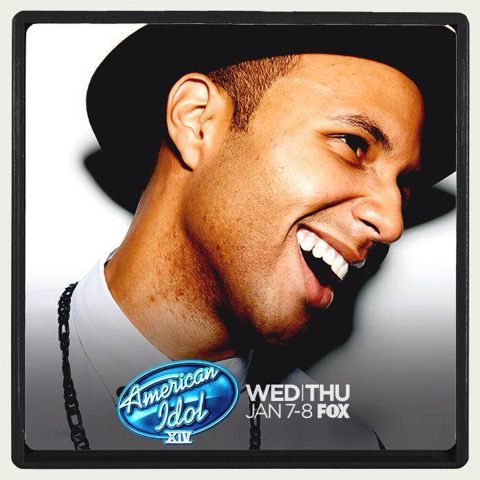 Rayvon Owen: Website, Facebook, Twitter, YouTube – Photo: Twitter
Rayvon calls Richmond, VA home which put him right in the middle of the summer bus tour during the American Idol auditions which would have sent him on to the Kansas City collection point during the initial stages of this season. The Idol finalist jokes on his Twitter page, "Made in Richmond. Assembled in Nashville. Available in L.A." which seems to be the right path when you want to be the next American Idol winner!
Looking through Rayvon Owen's YouTube channel he's got a good number of performances including several original songs like his recent video for "Sweatshirt."
click images to see full-size views
Definitely a very talented guy that we're looking forward to seeing perform during the Idol 2015's live shows along with finding out more about his performances that got him through Hollywood Week and the House of Blues elimination round, a new feature for Season 14. Check out the rest of our American Idol spoilers to find out who else will be joining Rayvon this year in the race to be this year's Superstar winner.
Rayvon Owen covers "Stay With Me":

Rayvon Owens Auditions with "Wide Awake" on American Idol 2015
Rayvon Owens performs "Lay Me Down" during American Idol 2015's Showcase Week
Rayvon Owens on his House of Blues performance
"This house was such a legendary venue. I mean there were so many amazing artists who like crossed that stage and now to be one of them, to be able to perform there is like pretty sick. It's pretty awesome. I did not expect that to happen so soon in my career and not only are you performing there but you got J. Lo. and Keith Urban and Harry Connick, Jr. watching you and like cheering you on in this audience and your family. It was an amazing experience, one that I will personally never forget."