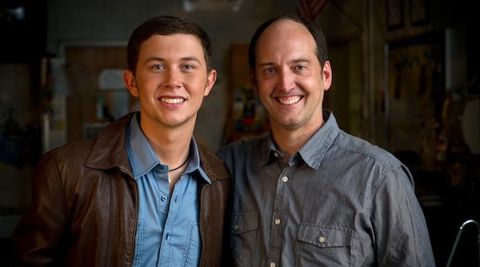 American Idol winner Scotty McCreery is stepping away from his original management at XIX to sign with the newly formed "Cassetty Entertainment." McCreery will be the first name signed with Cassetty but it doesn't sound like Scotty minds too much. In fact, he sounds pretty excited about his new arrangement, according to Music Row.
For the past 18 months, Cassetty has been working with McCreery on multiple projects from television shows to promotional campaigns to music videos.

Says McCreery, "Todd has been involved in my career since I first came to Nashville after American Idol, and our great working relationship made the management scenario a no-brainer."
No word on why Scotty left the American Idol default team over at XIX Entertainment, but considering his continued success with albums and touring I'm sure they were sorry to see him go. Best of luck to Scotty McCreery with his new management team.