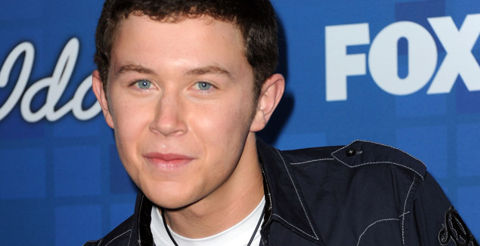 American Idol Season 10 champion Scotty McCreery joins the ranks of Idol alumni to lend his voice to the weekly farewell song.
Each week, we'll hear Scotty sing out the exiting contestant with a cover of Tim McGraw's "Please Rememeber Me." Tune in Thursday to hear that for the first time as we say goodbye to the first American Idol 2012 Top 13 contestant (or contestants). You can hear a snippet of it below.
"I was ecstatic and I'm glad to get to be on there. It's cool to still be connected to the show every week," Scotty told USA Today, "Most likely, I'll be able to come back and perform and get to see all those familiar faces and give the current Idols some advice. I've known that song forever and loved it. I sent (McGraw) a little message and told him we just cut it and it was going to be on Idol every week. He said, 'Oh, man. That's really cool. I'm sure you nailed it.' He gave me some good feedback."
So what do you think?