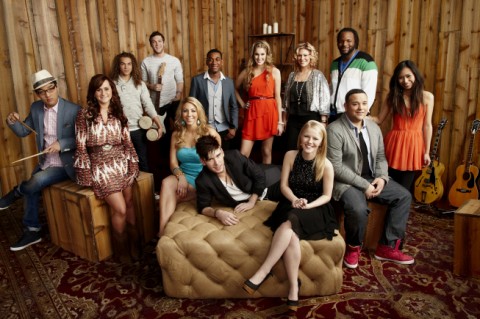 Update: Idol Top 13 performances & phone numbers now posted.
The American Idol 2012 Top 13 takes the stage tonight to sing for your votes. The guys will take on songs by Stevie Wonder while the girls will pay tribute to Whitney Houston.
We'll let you know if we get any song spoilers, but those were hard to come by last season. In the meantime, check out what songs I think the American Idol Top 13 should take on tonight.
Also, if you're still wanting to get to know the Season 11 contenders, be sure to check out our Meet Your Top 13 article.
Join us on Facebook & Twitter and we'll keep you updated all season!