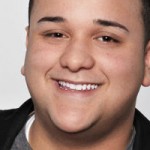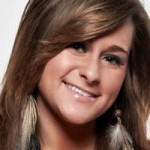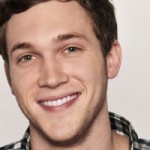 Once again, we'll be weighing in on what your American Idol 2012 contestants should sing each week based on whatever the theme is.
This week the American Idol guys will take on songs by Stevie Wonder while the girls pay tribute to Whitney Houston with her songbook. Here's just one person's opinion on what the contestants should sing. Feel free to tell us what you think your favorite contestants should sing this week.
Jessica Sanchez: "Greatest Love of All." One of Whitney's powerhouse vocals, I think American Idol's little powerhouse could do great justice to the song.
Hollie Cavanagh: "I Have Nothing." Another big song for another big voice, I think Hollie would handle it well. It might be a better idea for her to finally do an upbeat song, but that can come later.
Skylar Laine: "I Will Always Love You" (in the style of Dolly Parton). Since no one will ever sing "I Will Always Love You" like Whitney did I think the song should be banned from the choices. UNLESS Skylar decides to sing it in the style of Dolly Parton (or the original country version). I think Skylar's raw country sound would pay great tribute to how the song was originally recorded.
Shannon Magrane: "Saving All My Love For You." Shannon is teetering on that line of fading into the background, so she needs to sing a well-known Whitney song. I think this hit could help her step up her game a bit.
Elise Testone: "Where Do Broken Hearts Go." I think Elise could put her raspy, soulful spin on this song and have a moment. Just her behind the piano. I really want to hear this now.
Erika Van Pelt: "It's Not Right But It's Okay." Someone needs to do this song. It needs to be done close to the upbeat remix and if anyone can handle it, it's Erika. It might be the best move for her since it's not a really really well-known song, but it happens to be my favorite Whitney song (in a guilty pleasure kind of way).
Phillip Phillips: "Higher Ground." Since I think Phillip can take any song and put his spin on anything, it really doesn't  matter what he sings. But I'd love to see him do this one. His soul added to some funk could lead to some great results.
Joshua Ledet: "Superstition." I'd rather no one sing this song since it's overdone, but since someone WILL sing it, then I think it should only be Joshua. I think he's the only one who could really handle it. And handle it well, I'm sure he would.
Jermaine Jones: "My Cherie Amour." Since I don't really think Jermaine's voice works outside of a doo-wop group from the 1950s, I'm never going to know what he should sing. So this one is as dull and as boring as I think he could turn out to be.
Heejun Han: "Signed Sealed Delivered." Since Heejun always has to be silly and goofy, he might as well do one of Stevie's silliest songs.
Jeremy Rosado: "Lately." I think with Jeremy's silky smooth voice, "Lately" could be an amazing performance by him. BUT he's a wild card pick. He might need to do something more well-known like "You Are the Sunshine Of My Life."
Colton Dixon: "We Can Work it Out." I think Colton could put a nice indie-rock spin on this. Someone's going to sing this song, I'm sure. I hope it's Colton.
Deandre Brackensick: "I Wish." I think someone already did this song. Maybe even Deandre. But my thinking is this: if a song was performed before Top 12/13, then it doesn't count. It can be done again.
I've found it hard to choose what the Top 13 should sing because I don't know of them that well yet. What would you like to hear the Top 13 sing?