This week on American Idol 2016 the auditions round continue as judges Jennifer Lopez, Keith Urban, and Harry Connick, Jr. head to Philadelphia before returning to Little Rock & Denver for a second look.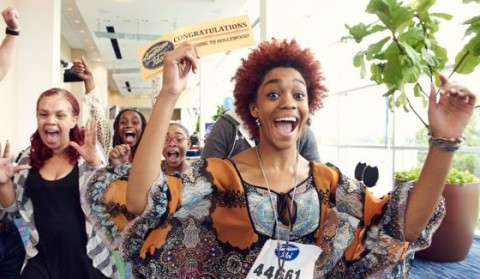 We're in week two of the three week run of American Idol auditions so there will be a lot more talent to come as the search is centered around five cities leading us to repeat visits from previous episodes. While the cities may stay the same the American Idol schedule has changed.
Starting on Wednesday night the episode drops to one hour beginning at 8PM ET/PT while the Thursday night show stays at two hours running 8-10PM ET/PT. We'll be on that new schedule for several more weeks as the auditions phase lasts another two weeks.
So far we've seen a lot of Golden Tickets handed out and the Idol Hopefuls are preparing for Hollywood Week, but there's a lot more to come so settle in with us for the Farewell Season on American Idol 2016. Join us on Facebook, Twitter, and by Email Updates for even more news.
Which singers are leading your early favorites for the season? We've got your spoilers on the Top 24 here if you can't wait to see what happens next.