Tonight on American Idol 2014, the season's Top 5 are ready to perform for you on the big stage as we wind down to the season finale on May 21st!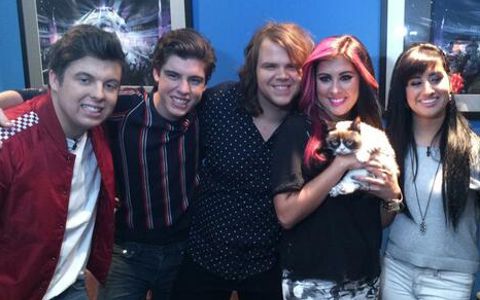 Things kick off on Wednesday night with a two-hour performance show featuring songs viewers submitted in to FOX that they want to hear from their favorite finalists as this week's American Idol theme.
Along for the live show night we'll get to see guest mentor Jason Mraz working with all the remaining contestants. We can't wait to see what everyone pulls together for the big show tonight!
Then on Thursday we'll get the American Idol results to find out who viewers have voted on to make it one step closer to the season finale. We've seen who you are ranking at the top of the charts so far, but what will happen tonight? Let's find out!
Join us tonight for the show and enjoy the fun with us and all the readers here!
click thumbnails to see full-size
American Idol's Top 5 perform tonight: