Tonight on American Idol 2015 the Top 12 perform when your votes are revealed and the Season 14 finalists are announced.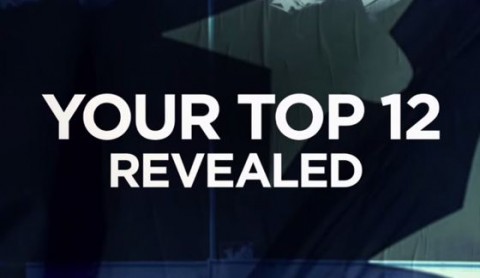 Starting at 8PM ET/PT on FOX we'll see the return of the Top 16 contestants from last week's performances as they await your votes, America. One by one the singers will be called to the stage to perform their audition picks again but this time they'll be looking to impress you instead of just the Judges.
By the end of the night only twelve of the season's top sixteen will have performed leaving us with four eliminated singers sent home tonight to give us the Top 12. The big decision for the Judges will be which two contestants get the Save of a Wild Card decision after America's top ten votes are revealed.
Can't wait until tonight? We've got your American Idol spoilers here revealing who made it to the Top 12 for 2015 thanks to leaks from Tuesday's taping of tonight's performance episode. You can find out who made the viewer's cut and which two contestants were saved by the Judges for a second chance.
Join us here tonight at 8PM ET as we live blog the performance and results show. Find us on Facebook, Twitter, and Email Updates to get even more American Idol coverage.