Tonight on American Idol the search continues as Ryan Seacrest hosts a return to the cities of Denver and Little Rock in the pursuit of the next and final Idol winner.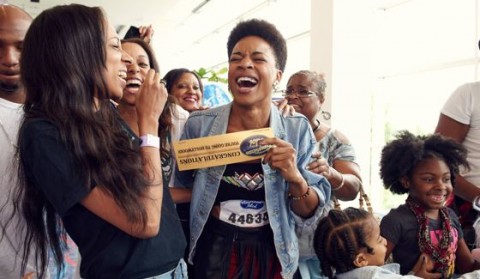 We've hit five cities and now it's time to start wrapping back around to see who else the judges found in Denver and Little Rock. Thursday's episode of American Idol starts at 8/7c and jumps back up to the two-hour episode run after Wednesday's schedule change to just one hour. We'll hold on to this new schedule routine until March so set your DVRs and get ready for the fun before the series finale on April 7, 2016.
Speaking of getting ready, we've got more standout talents from tonight's American Idol 2016 episode including performances Terrian Bass, James Dawson VIII, and Leann McIsaac. Think one of these Idol Hopefuls will take home the big win?
Join us at 8PM ET for our two-hour live recap of the show then find us on Facebook, Twitter, and our Email Updates for even more.
Terrian Bass audition on American Idol: