When the American Idol Judges return to Denver & Little Rock as part of tonight's fourth auditions episode we'll have two hours of performances filled with Golden Tickets. Here's a sneak peek at some of those performances.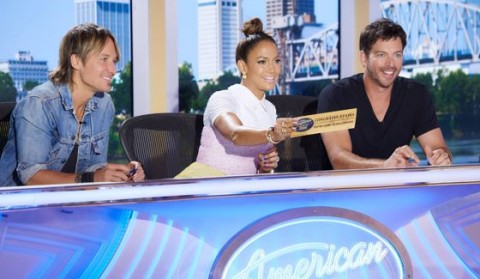 We're expecting to see some standout performances from the likes of James VIII, Terrian Bass, and Leann McIsaac. Okay, well maybe not all three of these will get a trip to Hollywood. Check out what each of them delivered to the Judges ahead of tonight's episode of American Idol 2015 and see if you can pick out who has a shot at making it to Hollywood and beyond.
Terrian Bass audition on American Idol:

James VIII audition on American Idol:

Leann McIsaac audition on American Idol:

We'll be back here tonight at 8PM ET for our live coverage of the latest Idol auditions with more on who got a Golden Ticket and who was sent back home empty handed in their last chance to make it to the American Idol stage.