American Idol 2016 enters its final stretch of the auditions as Ryan Seacrest and company continue the hunt in familiar territory with a stack of Golden Tickets in hand.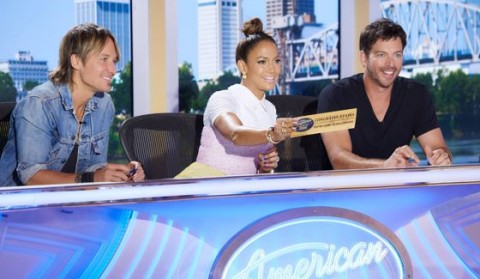 Idol has mixed things around for Season 15 with its auditions from the various cities. Instead of watching an entire location in one or two nights we're instead getting a split of the regions' most talented Hopefuls. This week that takes us back to Philadelphia and San Francisco.
The American Idol schedule has us settling in for a one hour show tonight on FOX starting at 8/7c with another two-hour episode following behind on Thursday. These will be the last two audition episodes of American Idol so you won't want to miss them.
Once the auditions are over this week we'll follow the 2016 Hopefuls on their journey to Hollywood Week and of course we have spoilers for that plus even the big reveal of the Top 24 spoilers if you really want to get ahead of things.
Join us back here tonight at 8PM ET for our live American Idol 2016 coverage. Find us on Facebook, Twitter, and by Email Updates for even more Idol news.