During this week's final round of American Idol auditions for Season 15 we'll be watching performances from these four performers. FOX has released a sneak peek at what we have waiting for us during Wednesday's and Thursday's audition episodes.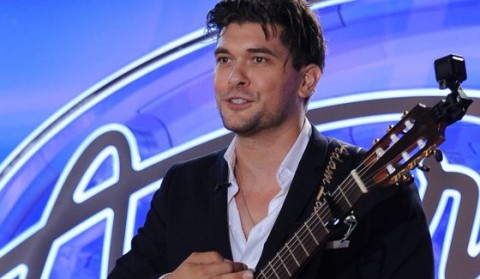 Adam Lasher audition on American Idol:
You might remember Adam Lasher from last season when he audition with a busted thumb but was still good enough to move on in the competition. Well he's back this year and ready to take another swing at winning American Idol. Adam is determined to show them what he's got and make them not want to let him get away.
MacKenzie Bourg audition on American Idol:
There's some real talent and smarts here with MacKenzie Bourg who auditions using a medley of all three judges. He manages to pull it off without seemingly pandering to the Judges' egos but I'd guess it didn't hurt his chances here as he sought a Golden Ticket.
Andrew Birdwell & Aaron Birdwell audition on American Idol:
Well they can't all get Golden Tickets, right? Brothers Birdwell deliver an interesting performance that might have Keith Urban wanting it to stop, but Jennifer Lopez would rather them go on forever. Okay, maybe not forever forever, but it sure does feel like it.
Join us for tonight's American Idol episode to see these auditions and more.