Tonight on American Idol FOX will air a ninety-minute retrospective on the series taking us all the way back to the beginning of one of the biggest shows in television history as we prepare to say goodbye.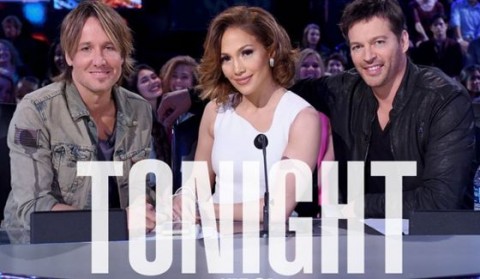 Starting at 8/7c it's the first of a three-night finale for Idol with a look back at everything that came along the way to make American Idol what it has become. We'll hear from all eleven judges and many of the past winners and series alumni. Many of those singers are in Los Angeles right now rehearsing for the big finale on Thursday.
Don't miss this 90-minute retrospective featuring host Ryan Seacrest, current and former judges, contestants and the behind-the-scenes team sharing their IDOL memories in the all-new special "AMERICAN IDOL: AMERICAN DREAM" airing Tuesday, April 5 (8:00-9:30 PM ET/PT) on FOX.
The Top 3 will be back on the stage during Wednesday night's one hour performance show at 8/7c, so don't expect to see them live for tonight's segment. It's definitely going to be worth watching though so you won't want to miss it.
Check out the clip below as Ryan talks about being approached as a judge for Idol but then asking if he could be added as a co-host for the show since the main host had already been hired. It seems like another lifetime ago that all this could have happened! This is going to be a great show to see.