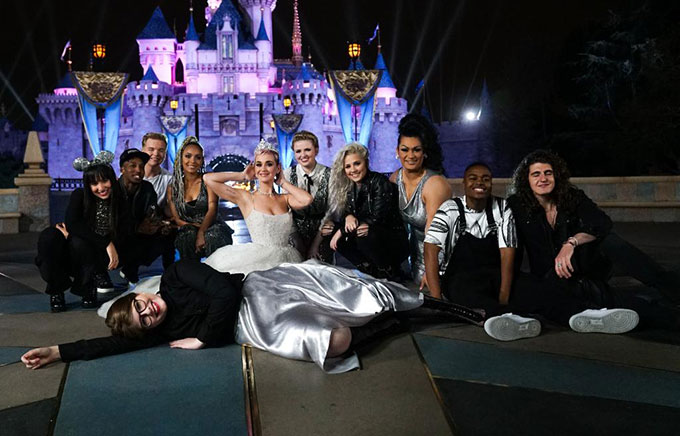 Tonight on American Idol 2018, the Top 10 will sing for your votes, America, and by the end of the night the Top 7 will be revealed.
It's Disney night, so each contestant will be performing a song from the Disney songbook, and we've got those song choice spoilers coming for you a little later this morning.
Check out all the voting and show details from ABC's latest press release below:
FROM ABC: For the first time in the history, a reality-competition series will allow viewers to watch and vote from coast to coast simultaneously, as "American Idol" is simulcast in all time zones across the country over a three-week span, starting Sunday, April 29 (8:00–10:01 p.m. EDT/5:00-7:01 p.m. PDT), on The ABC Television Network. Viewers will be able to vote by text, via AmericanIdol.com/vote and on the "American Idol" during this time period. Results will be revealed at the end of each show in real time, across all time zones. During this three-week span, these episodes will be rebroadcast during their normal time slot on Sundays at 8:00-10:01 p.m. PDT.

In this episode, the remaining contestants head south to Anaheim, California, to Disneyland Resort to celebrate making it to the Top 10 and prepare for next week's performances. Katy Perry performs a timeless Disney song in front of Disneyland Park's Sleeping Beauty Castle, accompanied by the Top 10. The Top 10 contestants are joined by Tony Award®-winning Broadway legend Idina Menzel, who offers up her expertise as mentor for the Idol finalists for their Disney performances.

Back onstage in Los Angeles, the Top 10 contestants perform fan-favorite Disney songs, in hopes of winning over America's heart and being voted through to the next round. D Cappella, Disney Music Group's new a cappella singing sensation, will make its debut appearance on "American Idol," singing classic Disney songs throughout the show. At the end of the night, three Idol hopefuls will be eliminated and the Top 7 finalists will be revealed.
Be sure to join us tonight for your American Idol 2018 results and our recap from the show will follow. Who do you want to see make it through to the American Idol Top 7 and sing again for you next week?
Want more American Idol? Join us on Facebook, Twitter, and get our Email Updates too!