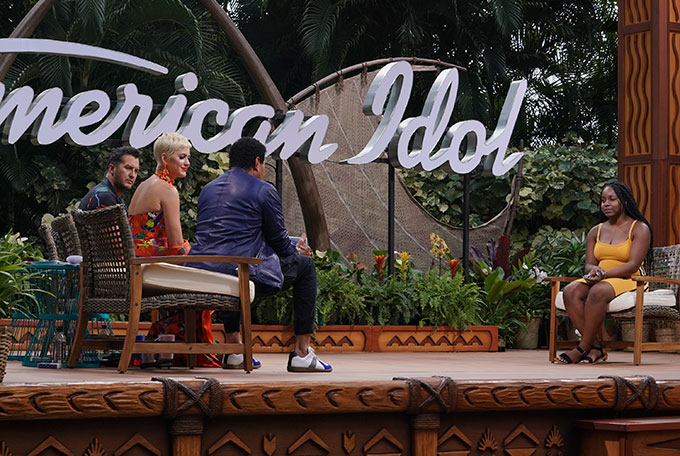 Tonight on American Idol 2019, the Top 40 travel to Hawaii to perform for the judges and a live audience in the Showcase Round.
This is a the most important round yet, because it will help the judges decide which of that 40 gets to stay as they are cutting the number in half. And that final judgment is tonight following the performances. So who will make the American Idol 2019 Top 20? Tune in tonight to find out.
We will be back here later tonight with our recap of the episode. So be sure to catch American Idol on ABC starting at 8PM and then head back her to look for our recap following the episode! Also, be sure to check out our special sneak peek photo gallery of tonight's festivities below.
Who are you rooting for to make it into the Top 20?
From ABC:

"208 (Showcase/Final Judgment)" – For the first time ever, "American Idol"'s iconic showcase round hits the road, heading to Aulani, A Disney Resort & Spa in Ko Olina, Hawaii, where the show's Top 40 contestants take to the beach for incredible solo performances in front of a live audience and the superstar judge panel. Following the performances, it's an emotional roller coaster in paradise as the judges sit down with each contestant to reveal their fate, culminating with the show's Top 20 finalists. The search for America's next superstar continues on The ABC Television Network, SUNDAY, MARCH 31 (8:00–11:00 p.m. EDT), streaming and on demand.
If you don't want to wait to find out who actually has a true shot at winning American Idol this season, then check out our American Idol spoilers. We already have this season's Top 14 contestants revealed.
Follow us on Twitter and Facebook for all of our American Idol 2019 updates, spoilers, episode recaps and results.
American Idol 2019 Showcase Round/Final Judgment Sneak Peek