Before trying as a bubbly, blond, young woman on American Idol, Olivia Rox actually made it on to America's Got Talent back in 2013 as a cute, brunette teenager. It's only been a few short years, but Olivia Rox has definitely matured as a performer! We think she had an awesome American Idol audition and hope to see a lot more of Olivia this season.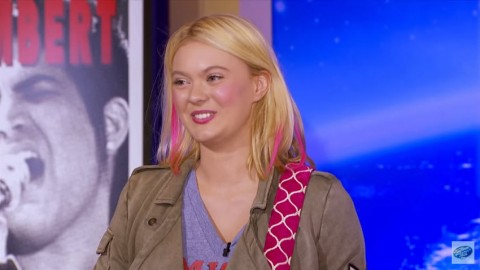 Olivia Rox told the American Idol judges that her favorite show winner is none other than the one and only original Kelly Clarkson. Judge Harry Connick Jr. asked her if she might be the "bookend to Kelly" to close out the series. Olivia said she hopes so. With her beautiful performance of "When I Was Your Man" by Bruno Mars, we think she stands a pretty good chance of standing on that finale stage just like Kelly did!
Can't wait to find out if Olivia Rox made it through to the next round of the competition? Take a sneak peek ahead in the season on our American Idol spoilers page!