American Idol 2016 contestant Trent Harmon may still be recovering from mono, but you wouldn't know it from his terrific performance in the Top 24 on Wednesday night! He gave the American Idol judges a beautiful rendition of "What Are You Listening To" by Chris Stapleton that could very well earn him a spot in the Top 14.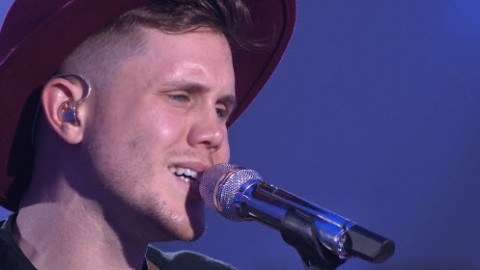 Jennifer Lopez told Trent Harmon she just really loves him and his voice goes straight to her heart. Harry Connick Jr. said Trent is one of the best vocalists in the competition, but it did not keep him on the edge of his seat this time. Keith Urban, however, thought it was a great song choice and he sang it very well indeed!
The only thing we're listening to is @TrentWHarmon's amazing voice! #IdolTop24https://t.co/Y6VQI8DBCA

— American Idol (@AmericanIdol) February 18, 2016
Check out the Trent Harmon profile page for more information on this dedicated young singer. Can't wait to find out if she made it through to the next round of the competition? Take a sneak peek ahead in the season on our American Idol spoilers page!