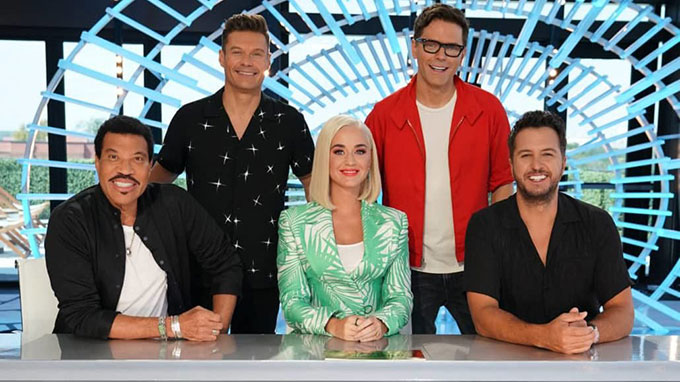 We are getting closer and closer to February, so that can mean only one thing! It's almost time for American Idol 2020! So when does the 18th season (the third on ABC) of American Idol premiere? Sunday, February 16!
The premiere will be a two-hour show from 8 PM to 10 PM on ABC. Returning as judges are Luke Bryan, Katy Perry and Lionel Richie. Bobby Bones will once again act as the contestants' mentor while mainstay Ryan Seacrest is set to take up his hosting duties once again.
ABC has  yet to release the remaining schedule for American Idol 18, but we can expect it to be something somewhat similar to last year's schedule. As for the audition cities we can expect to see in the first couple of weeks, we have those for you below.
American Idol 2020 Audition Cities
New York, NY
Mobile, AL
Macon, GA
Tallahassee, FL
Santa Barbara, CA
Baton Rouge, LA
Columbia, SC
Las Vegas, NV
Waco, TX
Knoxville, TN
Salt Lake City, UT
Colorado Springs, CO
Raleigh, NC
Washington, D.C.
Wichita, KS
San Jose, CA
Pittsburgh, PA
Springfield, IL
Spokane, WA
Detroit, MI
ABC has also revealed that there are some changes coming to this season, including a new twist that will pit singers against each other during Hollywood Week! And we don't have details, but voting will begin earlier this season … We learned these details in an ABC promo.
"Head to head duets on Hollywood Week," Lionel Richie revealed in the promo. "America gets to vote earlier this season," Luke Bryan added.
Very interesting. What do you think the early voting tease means? And what do you think of the head to head duets in Hollywood Week? Sounds a bit like The Voice, no?
Be sure to join us once again this season as we bring you our coverage of American Idol 2020. We will have live recaps, results, spoilers, features and anything else we can find to share with you. Also, be sure to follow us on Facebook and Twitter so you don't miss any of our American Idol 18 coverage.