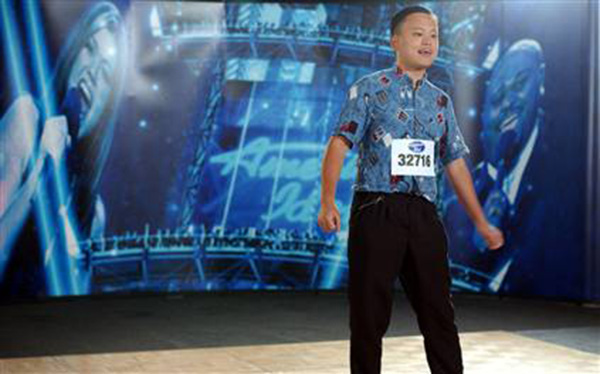 Can you imagine a world without William Hung? ABC is saying goodbye to the classic Idol feature of those terrible, no good, very bad auditions this season with American Idol 2018.
Idol's showrunner, Trish Kinane, notes that they're going to stay away from those awful auditions in the same way American Idol started to do in its later years on FOX:
"You might have noticed in the past few years, we haven't really majored on people who are really bad," executive producer Trish Kinane said at ABC's Television Critics Association press tour on Monday, "because one of the key things about the show is it shouldn't feel manipulated or fake because 15 years ago, nobody had ever seen it and it was funny. Viewers know now, they've all watched all these shows in 15 years, and it doesn't feel comfortable to put borderline unstable people up and laugh at them."
But fear not, all the fun hasn't been taken away. Kinane promises we'll still see the humorous bits with the eccentric or, ahem, unique singers. We can still laugh when it's with the singers, just not so much at them this time around.
What do you think of that plan? Should we swing back to the old days of the William Hung auditions or is this in better taste to keep things on the up and up with the featured auditions for American Idol 2018?
Join us on Facebook, Twitter, and get our Email Updates for more American Idol news.
Source: ETonline.com