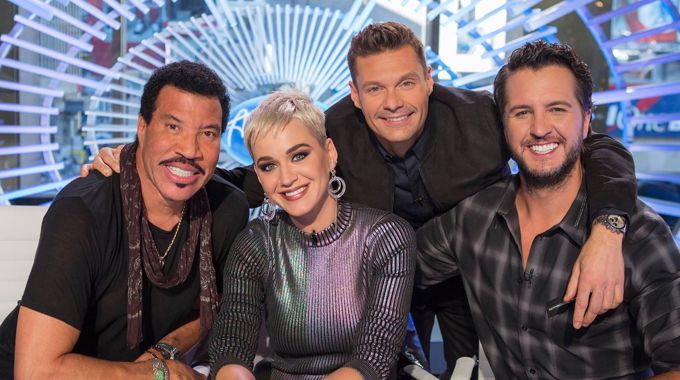 Tonight on ABC the American Idol 2018 premiere starts with its season kickoff at 8/7c! After just one short year off from its regular TV cycle the Idol series is back for its 16th season!
Host Ryan Seacrest will walk us back into the show with its new judges' panel featuring Lionel Richie, Katy Perry, and Luke Bryant. It's time for the auditions because there's no season of American Idol without great talent and maybe some so-so talent too, but don't expect any bad auditions this year.
ABC is going to focus on the positive with their American Idol 2018 season and dodge the pitiful participants this time around. Considering Idol's uplifting goal of elevating unknowns to a national spotlight this seems like a good plan and really also an extension of what we were seeing on FOX in the final seasons there too.
Check out our full American Idol schedule for the season ahead here. Episodes will be airing on Sundays and Mondays until late April when it shifts to Sundays. The finale 2-night event is set for May 20th & 21st so we'll have a little over two-month run for Season 16. It'll be a fast-paced season so buckle up and get ready for the fun.
Idol has a two-hour premiere tonight and we'll be back here at 8PM ET right here to watch along so feel free to use this post as an open thread for your Idol chatting!
Find us on Facebook, Twitter, & get our Email Updates for more American Idol all season.
Luke Bryant Introduces Us to American Idol 2018: