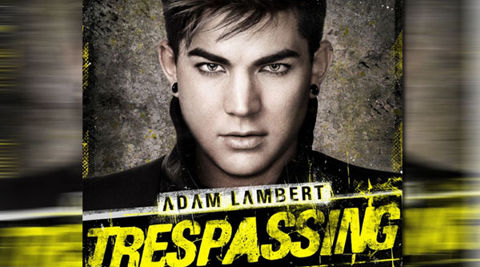 Adam Lambert is back with another release date update for his album, "Trespassing." Previously promised to us in February or March the album started to slip with delays. Adam acknowledged he was holding things up to make sure everything was perfect. After a second attempt of setting the digital release for March 20th, Lambert is now promising May 15, 2012 as the I'm-serious-this-time drop date. With that release date in mind maybe production will get him back on American Idol 2012 to do a little promo performance.
TRESPASSING Release date!!!! MAY 15th!!!!

— Adam Lambert (@adamlambert) March 23, 2012
To help get you ready for the release of "Trespassing" you can listen to a preview of four tracks off his sophomore post-Idol album. Adam has offered up portions of "Trespassing," "Cuckoo," "Never Close Our Eyes," and "Naked Love." After you give the new track samples a listen let us know which one you like the best.
You can also download "Better Than I Know Myself" off the new album. Adam released this single late last year.
Warning: F-bomb gets dropped in the first few seconds of the preview clip.