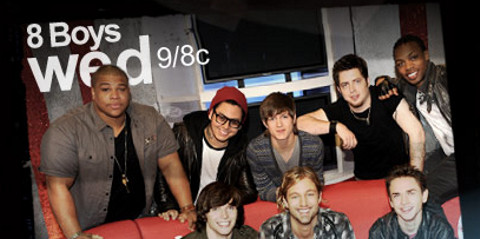 Update: I completely forgot to include the Top 8 Girls poll until just now, so get down there and cast your vote for who was the best female performer last night!
Following hot on the heels of the ladies, the Top 8 guys will perform tonight on American Idol 2010. They better be at the top of their game because a quarter of the guys will be gone on Thursday night when another two of them are eliminated.
Performing tonight as part of the Top 8 Guys:
Lee Dewyze
Andrew Garcia
Todrick Hall
Casey James
Aaron Kelly
Alex Lambert
Michael Lynche
Tim Urban
As always, both the guys' and the girls' performances are available on iTunes but if you'd rather get the original performances then you can get $10 in free mp3 downloads when you try out Real's SuperPass.
If you haven't gotten it yet, be sure to grab the free American Idol browser add-on for the latest news, updates, and fan discussions on this season.

Stay on top of the latest American Idol news when you follow us on Twitter!