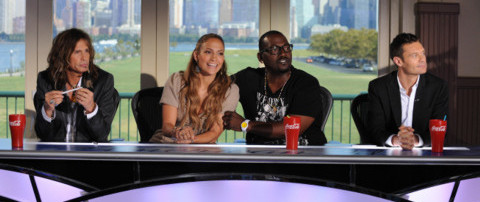 The American Idol 2011 auditions continue this weekend with the new judges heading to Milwaukee for two days after their first round of meeting the Idol hopefuls in New Jersey on Wednesday and Thursday.
No word yet on how many people got the call back from earlier rounds of auditions to perform in front of the new judges, but if you were one of the lucky few in NJ or are heading back this weekend in Milwaukee then we want to hear from you.
We're looking for details on how it went with the new Idol judges and what you thought of them. You can leave an anonymous comment below (but use your real email – this won't be public) or email us directly on the Contact page.
We're waiting to hear from you and anything you tell us will be kept completely confidential, but please no bogus messages. We'll know!