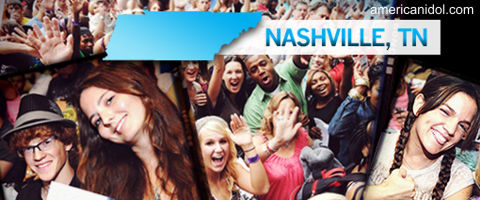 The auditions continue tonight as American Idol heads south from Milwaukee to Nashville in search of the 2011 Idol. This time around we'll just have an hour of the best and worst from Tennessee so get ready to settle in tonight at 8PM on FOX.
53 golden tickets were handed out in Milwaukee, some of them maybe shouldn't have, but tonight it'll be a new round of hopefuls vying for a trip to Hollywood. Be sure to stop by the site tonight during the show and join us in the Idol Chat room to share your thoughts with other American Idol fans.
For more thoughts on last night's Idol auditions, check out Ashli Rae's review, Reality Rewind's take on the teeny-boppers, and what Small Screen Scoop had to say on all the performers from the land of cheese.
If you're in the mood for some Idol spoilers then be sure to check if your favorites so far have made it through to the American Idol 2011 Top 40.
click images to enlarge