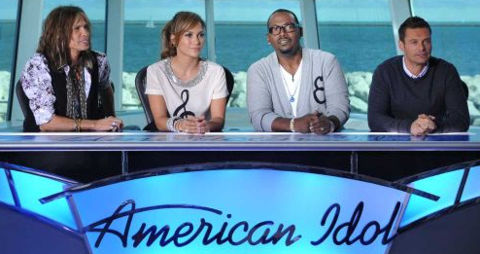 Ready or not, here comes the American Idol 2011 premiere this Wednesday, January 19th at 8PM on FOX. New judges Jennifer Lopez and Steven Tyler will join returning judge Randy Jackson and host Ryan Seacrest when they set out across the country in search of the season 10 American Idol!
This first week will present back to back nights of American Idol auditions starting on Wednesday with New York and New Jersey auditions while Thursday will take us to New Orleans. Undoubtedly the first three weeks of audition episodes will be filled with those oh-so-awful hopefuls, but we'll also start seeing those singers who snag golden tickets. If you're in the mood for some Idol spoilers then be sure to take a peak at the list of rumors on who made it to Hollywood.
With so many changes in store we're expecting this season to feel like a whole new Idol experience and hopefully it'll be a good one! What are you most looking forward to with the premiere of American Idol 2011 this week?