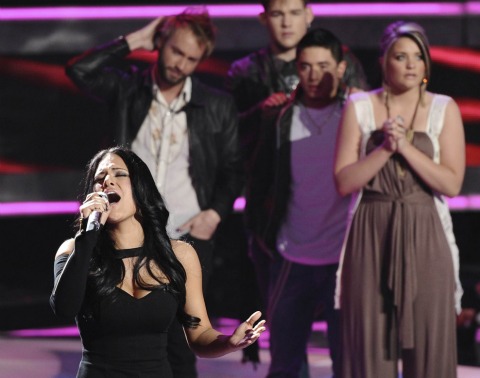 Since there's no way to make any logical song predictions for the Top 2, I've decided to assemble "American Idol" Season 10's Top Ten moments. I'm doing this ahead of the finale, because once that happens, that's all anyone will care to talk about. Some of the Top Ten list will consist of good performances, others will be exciting and shocking moments.
10. Stefano Langone performs "Hello." Despite the judge's claiming Stefano lacked emotion, I picked up on a lot of emotion. This performance was the first of the season to give me goosebumps, so it surely deserves a spot on this list.
9. Paul  McDonald performs "Maggie Mae." Paul's performance of "Maggie Mae" during the Top 12 Guys performance show surely landed him into the Top 13. It also left him constantly compared to Rod Stewart. Unfortunately, while very entertaining, Paul's vocals never quite matched that early performance.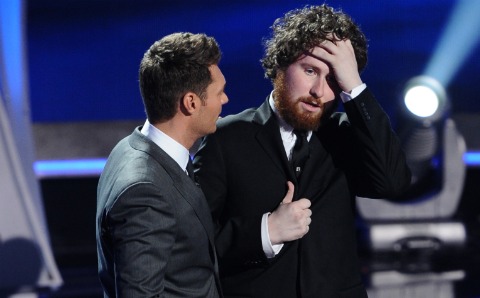 8. Casey Abrams is eliminated and saved. Casey got the judge's save very early in the same. Some even said too early. At any rate, he didn't deserve to go home in 11th place, so the judges made a good decision. Casey's reaction to being saved alone earns it a spot on this list.
7. Lauren Alaina performs "Candle in the Wind." This was the first time Lauren showed some maturity, so it was a big moment for her. It showed America that even though she's only 16 (and often acts even younger), she is in this game to win and she's quite capable.
6. James Durbin performs "Uprising." Who will ever forget James' Top 7 performance fully quipped with a marching band? From my earlier review, I said "What the what? That performance was insane. Insanely good. That's not even my kind of music but I loved it."
5.  Scotty McCreery sings "Gone." I'm not a country music fan and I don't even know who Montgomery Gentry is, but Scotty's take on their hit "Gone" was his best of the season (so far … who knows what he does in the finale). Scotty really opened my ears to country. His spot in the Top 2 is deserved.
4. Pia Toscano performs "I'll Stand By You." It only took until the Top 12 girls performance show for Pia to emerge as a stand out. Her performance of this Pretenders ballad was so intense and amazing, that it got a standing ovation. Even though she was a standout, she wasn't a front runner, which brings us to No. 3.
3. Pia is eliminated. What a ridiculous shock. A lot of people expected Pia to go all the way, not go home in 9th place. It's still a mystery to some, including us here at AIN. After she was eliminated, the site was flooded with emails (from people thinking we're an American Idol affiliate), demanding Pia be reinstated. Crazy stuff.
2. James Durbin performs "Will You Still Love Me Tomorrow." James spent most of the season being the resident rocker. His goal was actually to bring metal back. But when he showed his super softer side for the first time during the Top 6 performance show, I was completely wowed. I love the song anyway, but his version of it blew me away. It was definitely one of his best moments and was the moment I became a fan.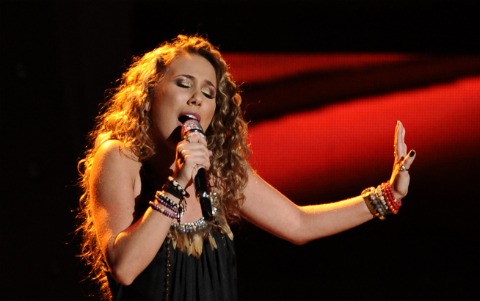 1. Haley Reinhart performs "House of the Rising Sun" and claws her way from the bottom to the Top 3. This is kind of a Haley retrospect as a whole. The fun for Haley really  started around Top 6 when she stopped landing in the bottom, then exploded with "House of the Rising Sun" during the Top 5 show. That was Haley at her best. She followed that with some other greats, like "I (Who Have Nothing)" and a spot in the Top 3. She outlived Pia, Casey and James. That's quite the fete and No. 1 worthy if you ask me (and I wasn't even a Haley fan until around Top 5).
So that's my list. What's yours?