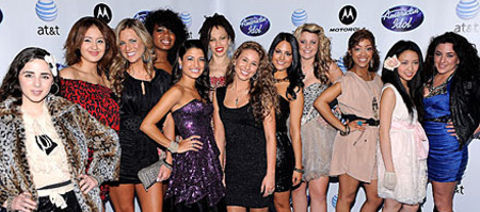 American Idol is back tonight with this season's Top 12 Girls performing for your votes and after some of the guys last night their work is cut out for them.
Of course the online voting via Facebook will be back again tonight so be sure you're registered and ready to get that going. Now is also the perfect time to join us on Facebook so you don't miss another Idol event.
You can go ahead and take a peak at the Top 12 Girls' spoilers if you want to know what each of the ladies will be singing on tonight's show. Some pretty good song selections in there, but we'll have to wait and see if they can deliver.
Going in to tonight's American Idol show, which singer is your favorite so far?