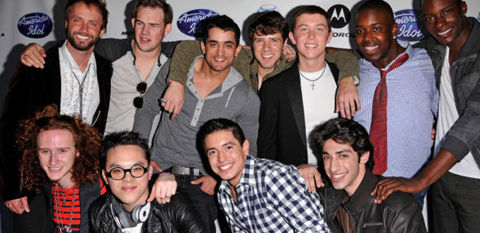 The American Idol 2011 competition finally takes form tonight when this season's Top 12 Guys take the stage to perform for your votes. Even better is the news that those votes don't have to come from just your phone or texts anymore now that Facebook online voting will be officially turned on tonight at 9:30PM ET!
We'll get a full 90 minutes of performances from just the guys tonight starting at 8PM while the ladies will follow on Wednesday. If you're anxious to get a sneak peek you can read the guys' spoilers here for who is singing what tonight on stage.
If you'd rather protect your eyes from spoilers then take a read of Branden's predictions for who should be safe and who is in danger of being cut this week.