Here comes the American Idol ax. Tonight on Idol's results show we'll learn who is eliminated and who is moving on to make up this season's Top 5. The Carole King themed night delivered surprisingly well with some solid performances earning significant praise from Randy Jackson for Durbin and McCreery.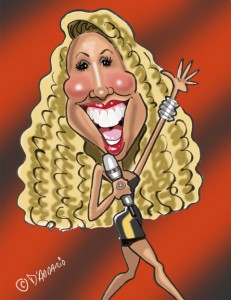 The attention showered on James and Scotty should keep them nice and safe this week, but three of the other four will end up in the Bottom 3. I'll go ahead and call Jacob, Casey, and Haley in the bottom bunch with Jacob singing his swan song. Like last week's prediction, I think it should be Lauren over Haley in the hot seat, but Lauren's fans seem a little more vote-happy than Haley's.
To help fill 60 minutes of television for 10 seconds of results American Idol 2011 will welcome the return of runner-up, Crystal Bowersox. Bowersox will be performing her single "Ridin' with the Radio" while standin' on the stage. (It'd be way more exciting if she came in literally riding a giant radio, but that probably won't happen…) If you haven't heard her song yet and want a preview then give it a listen:
Bruno Mars will be the non-Idol guest performer tonight. I've got nothing else to add there.
Join us on Facebook to see what other American Idol fans like you are saying.
While we wait to see who got the least votes before sure to share your American Idol predictions on who is going home and then vote in this week's poll below.
Image credit: Dan D'Addario
Don't forget to join us tonight when we post the big results live at 8PM ET!