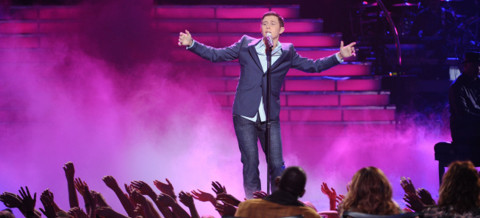 The American Idol 2011 winner is about to be crowned and we'll be providing live results of tonight's show. Settle in for an impressive show if the guest performance rumors are true. Will Scotty or Lauren be the next Idol?
See what other Idol fans are saying right now on our Idol Facebook page and then join us in the Idol Net Chat room while we review tonight's live show.
Don't forget to download Scotty's and Lauren's American Idol compilation albums featuring their performances from last night's show.
American Idol 2011 Finale Results:
The winner of American Idol is Scotty McCreery
Share your thoughts on tonight's performance on our Facebook page and see what other fans are saying about the American Idol finale results.
Reminder that So You Think You Can Dance 2011 premieres tomorrow night (5/26) at 8PM so be sure to join all of us over at SYTYCD.net where we'll keep the party going all summer.