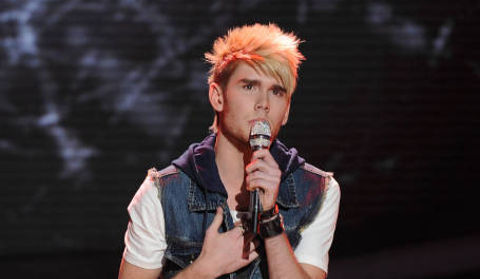 The night Colton Dixon was eliminated from American Idol 2012 he took a few minutes to talk with MTV News about his final week's performances on the Idol stage and what he's looking forward to next. Despite having just been cut from the competition Dixon kept a very upbeat attitude and went light on the regrets we've heard elsewhere.
While the judges weren't a big fan of Colton's interpretation of Earth, Wind, & Fire's original "September" Dixon explains that he was very pleased with how it turned out. He noted that not everyone is a fan of change and he knows he changed it a lot, but added, "I loved 'September.' It's been one of my favorites I've done on the show just because it was so different from the original."
Colton closes with a promise for his fans. "This is totally not the end. I'm excited to do a record so let's do it."
Listen to Colton Dixon's interview below with MTV then re-watch his performance of "September" during his final American Idol appearance.
Colton Dixon performing "September" on American Idol 2012: