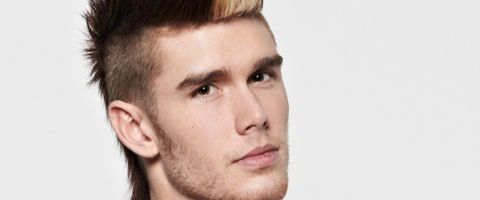 Last week on American Idol 2012 we said goodbye to Colton Dixon in his very first visit to the dreaded Bottom 3. During follow-up interviews Colton responded with thoughts on just what caused his rapid drop from a judges' favorite and persistent "safe'r" to the American Idol Season 11 7th place Hopeful.
For Colton the blame comes down on his song selection, the Lady Gaga hit "Bad Romance," which strayed from his usual vein of performances. "I think the biggest risk was 'Bad Romance,' and I think it was a bad risk to take because I didn't really think it through," Dixon explained to E! Online.
It might have contributed to his departure from American Idol, but at least he was satisfied with how he pulled off the performance. "I think musically, performance-wise and image, I was so happy with the way it turned out. But at the same time the message that was portrayed wasn't really who I was, and that's normally the first thing I think about. For whatever reason, I overlooked that this week. I think that's the main reason why I'm talking to you right now, honestly."
So what was Colton Dixon referring to on Thursday night's show when he said he was disappointed in himself? Production had just played the segment of him backstage following his Wednesday performance of "September" where he said he didn't care what the judges thought. Colton confessed, "that's definitely not who I am and that struck me the wrong way."
I'm sure we'll see Colton a few more times throughout the rest of American Idol 2012, but only as a member of the audience cheering on his friends who remain in the competition. Having made it this far through the season I imagine he'll have lots of opportunities to go on and make the music he wants to perform for many years to come.
Do you think Colton's song selection was a leading cause of his dismissal this past week on American Idol or was this simply as far he should have gone in the race?