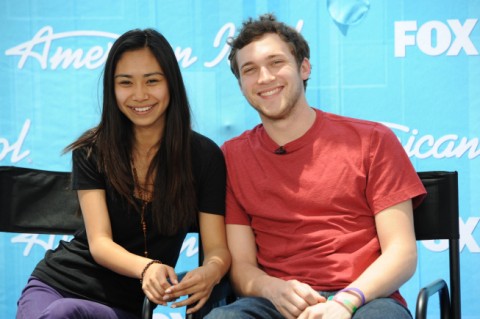 It's hard to believe we're only one day away from the crowning of the American Idol 2012 champion. Will Jessica Sanchez buck the trend and be the first female winner in five seasons? Or will Philip Phillips become the fifth guy in a row to win the title?
Before we get there, the Top 2 will take the stage tonight and sing three songs each. One round of songs will be picked by Executive Producer Simon Fuller. Another round will be their favorite performances of the season and the final round will be the song they'll release if they win.
What do you want to hear the Top 2 sing tonight? Join our conversation on that topic and read what I think the Top 2 should sing.
The one-hour American Idol 2012 show starts at 8 pm on Fox.
Be sure to check back later for our live coverage of the performances and for my recap shortly after the East Coast airing. It's the biggest vote of the season. You get to pick the winner tonight so don't forget to show up and support your favorite contestant.
And as always, join us on Facebook & Twitter and we'll keep you updated on all things American Idol!