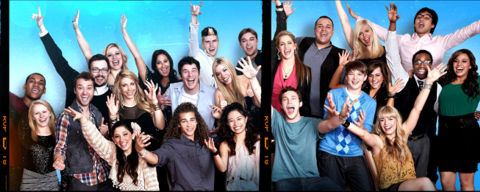 American Idol 2012 live voting begins next week when the Top 12 male singers plus 1 unknown wildcard take the stage on Tuesday. This special Tuesday episode will be the launch of the live shows which means audience voting! The ladies will follow on Wednesday night with their Top 12 singers performing live.
No word yet on any voting changes for this season so I'd expect that means things will remain the same. As much as we'd like them to find some sort of cap or limit there's no way American Idol is ready to give up having Ryan Seacrest announce how many tens of millions of votes they received.
Thanks to TIP we already have some mild American Idol spoilers since we know next week's theme will be songs picked by both the singers and production. Keep your fingers crossed on this one, but I'm hoping that means we'll get a wide variety of performances.
The American Idol results show will air on Thursday and reveal the season 11 finalists and set us up for our march to the finale in late May. Get ready!