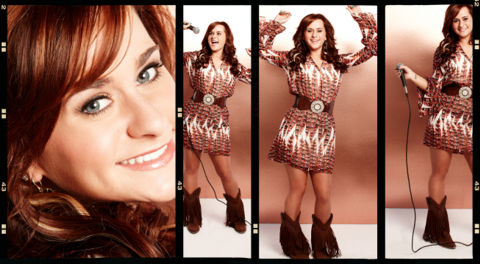 Skylar Laine may have been eliminated from American Idol 2012 on Thursday, but she's already looking forward and has big plans for what she'd like to do and where she'd like to be when the summer tour ends.
"I want to move to Nashville after the tour," Skylar informed THR. "I want to work on an album. Hopefully I'll get a deal. Hopefully. I really want one." Her big picture plan? "I want to move to Nashville, work on an album, ride with everyone I can." Sounds like a good plan to me and with last season's double win for country music she should have a recently blazed trail to follow.
Skylar was also excited to share that Carrie Underwood said she had already been welcomed to the country music scene with open arms. As unfortunate as her elimination was for Skylar and her fans this was good timing to overlap with Underwood's visit. Maybe she can catch a ride with her back to Nashville!
Check out Skylar's full interview with THR below.