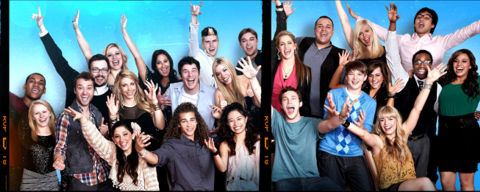 Tonight on American Idol we will see the start of the live voting as the Top 12, make that Top 13, guys take the American Idol 2012 stage.
We're not sure if we'll get the announcement of who that 13th guy is right away and he'll start singing for your votes right away or what. Surely that would be the only way it would be fair, right?
Who do you think that 13th guy will be? You still have time to vote in our poll. Also, be sure to check out and weign in on our Top 24 Break Down.
The promo below doesn't tell us much more, of course.
Join us on Facebook & Twitter and we'll keep you updated all season!