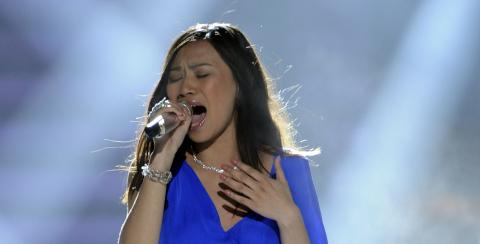 Tonight on American Idol 2012, we'll say goodbye to the first member of the Top 13 and, as we learned last night, not in the normal American Idol fashion.
That's right, the guy with the least amount of votes will stand next to the girl with the least amount of votes as Randy, Jennifer and Steven decide that the guy which person will go home. But for now you can still vote for your favorite in our poll.
And like I said last night, I think it's a pretty safe bet that, since it's the judge's choice, the bottom guy will be going home. We know they've been trying to push for a girl winner the past several years (and JLo mentioned again last night), so they will most likely be shipping home a guy.
Mary J. Blige, who was a great mentor by the way, will take the stage to perform live. Also performing is Idol Season 10 runner up Lauren Alaina.
Be sure to head back here at American Idol showtime as Matt gives you the results live and share your thoughts as the show plays out. Also, join us on Facebook & Twitter and we'll keep you updated all season!