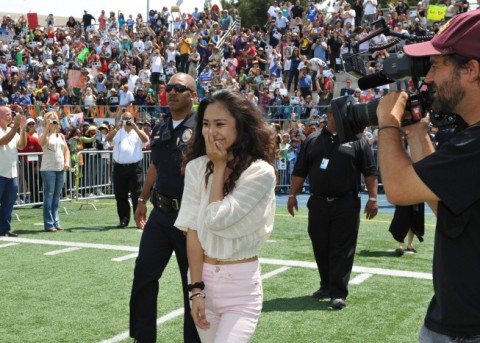 Tonight is the last American Idol 2012 performance show before the season 11 finale.
The Top 3 will be singing three songs each. One will be picked by the American Idol judges, another by mentor Jimmy Iovine and the third will be a song of their choosing.
We'll only see a bit of the Top 3 homecoming as tonight as they usually save that for results show filler.
What songs would you like to hear the Top 3 sing tonight? I threw in my two cents yesterday with my weekly song suggestions. Feel free to join in on that discussion.
Be sure to check back later for Matt's live coverage of the performances and for my recap shortly after the East Coast airing. It's now or never to get your favorite into the Top 2, so don't forget to show up tonight and support your favorite on American Idol.
And as always, join us on Facebook & Twitter and we'll keep you updated all season!