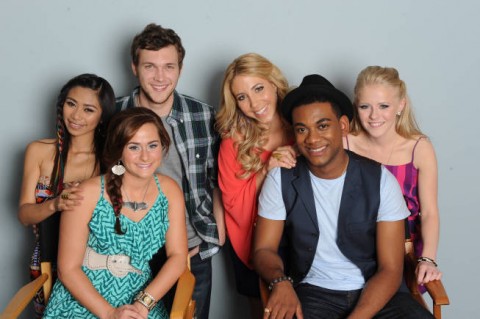 Last night we said goodbye to Colton Dixon in one of the most shocking eliminations since Chris Daughtry, leaving us with the American Idol 2012 Top 6.
After Colton's unexpected departure, anything is possible, so the contestants really should start taking Jimmy Iovine's advice or they could be just a background singer at the finale as well. At this point, I would say Phillip Phillps is the only person who doesn't have to worry, but I also would have said that about Colton. So this season, nothing is as predictable as it usually is.
Next week the Top 6 will take on songs from Queen and will even take part in a group medley along with original Queen members Brian May and Roger Taylor. That all goes down on Wednesday. On Thursday, Season 11's Stefano Langone returns to perform as does pop star Katy Perry.
Here's your American Idol Top 6:
Hollie Cavanagh
Skylar Laine
Joshua Ledet
Phillip Phillips
Jessica Sanchez
Elise Testone
Are you happy with your Top 6? Who do you wish was still in the game instead?