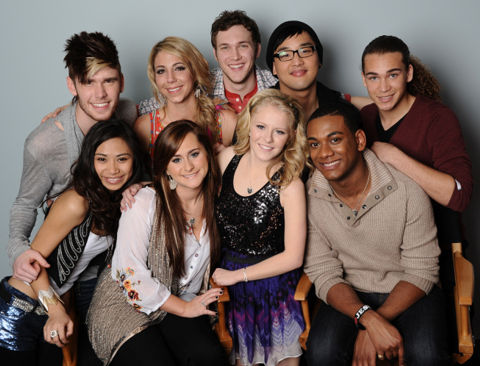 The American Idol 2012 Top 9 takes the stage tonight to sing for your votes.
This week they're singing songs from their idols. We've learned that some of the idols they're taking on include Led Zeppelin, Lifehouse, Beyonce, Mariah Carey and Miranda Lambert. Also, check out some advice I'd give the contestants, you know, if they'd ask for it.
We'll also be seeing the legendary Stevie Nicks sitting next to Jimmy Iovine in the mentor's chair. I must say, that's the most exciting thing to happen this season on American Idol. At least as far as I'm concerned.
Be sure to check back later for Matt's live coverage of the performances and for my recap shortly after the East Coast airing.
And as always, join us on Facebook & Twitter and we'll keep you updated all season!