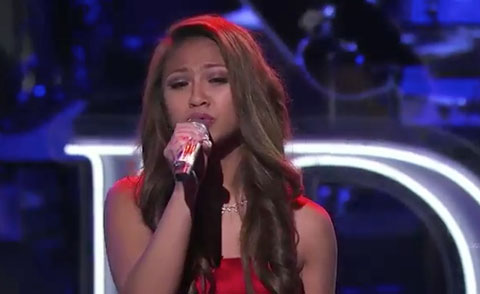 Adriana Latonio earned a spot in the American Idol 2013 Top 20 after last night's "Sudden Death" Las Vegas rounds. Ten of the girls took to the stage to fight for five spots and Adriana's version of Aretha Franklin's "Ain't No Way" wowed the judges and she was put through.
I wasn't very impressed with many of the girls last night, but Adriana wasn't bad. I think that her voice should be bigger than it is, but she's sure to shine when she gets into a groove on the show. So I can't wait to hear what she's got to deliver to us!
Let's take another look and listen to her version of "Ain't No Way." What do you think of Adriana? Does she have what it takes to be the next American Idol?