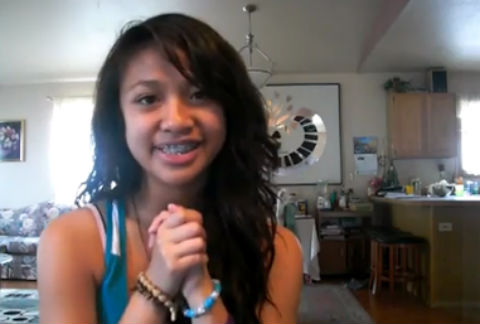 The American Idol 2013 Top 40 spoilers are rolling in and we're going to get a head start on getting to know the potential hopefuls this year. Here's we've Adriana Latonio, who is rumored to be one of the girls among the Top 40.
If the reports are true, this would be Adriana's first run at American Idol.
Here is Adriana covering Beyonce's "Love On Top." Below that is her on the piano, covering A Fine Frenzy's "Almost Lover." Check out the videos and tells us what you think of Adrian and her potential to go far during American Idol 2013. Can she be the Jessica Sanchez of American Idol Season 12?
Remember these are just rumors. And even if the Top 40 rumors are true, that does not mean that they'll make to the live shows or any other format American Idol might be observing this year.