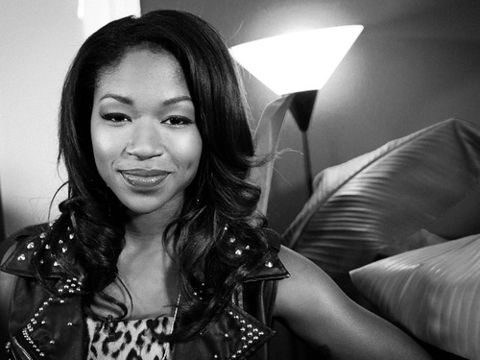 We're down to the American Idol 2013 Top 7 and the girls are outnumbering the boys. Among those girls is 18-year-old Amber Holcomb from Houston, Texas. And while we're getting to know her musical stylings and stage personality, there are a lot of things we don't know about her as a person.
American Idol has shared Q&As with the Season 12 contestants and today we're taking a closer look at Amber Holcomb.
Amber Holcomb Q&A
Q: Who has influenced your personal musical style?
A: Whitney Houston, Karen Carpenter, Celine Dion
Q: What was the first concert you attended?
A: One of the Scream Tours with B2K and Bow Wow.
Q: Who is your favorite female artist and why?
A: Celine Dion Because she is the epitome (I hope I spelled that right) of PERFECTION
Q: How has music inspired you?
A: It's kinda what keeps me going everyday. when you see me I'm either listening to music or singing to myself. music makes my life that much more worth living.
Q: Do you have any formal music training?
A: Nope