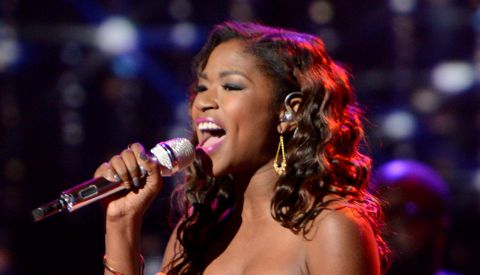 Amber Holcomb had to work hard to overcome a dreary theme of old songs mixed with more uptempo selections this week on American Idol 2013. Her first round performance, "I Say A Little Prayer," was very entertaining, but you can only do so much with this catalog. Interestingly, the judges were completely over the top with their praise for Amber stoking suspicions that production will do anything to lift up the girls over the last male.
Amber's second American Idol performance for the Top 6 week was a little more fun with "Love On Top." It was a strong delivery, but is it really enough to put her in the safe zone this week? We'll be surprised if she's not in the bottom three this week with the level of competition from Angie, Kree, and Candice.
Did you vote to keep Amber in the race to join the ranks of American Idol winners?