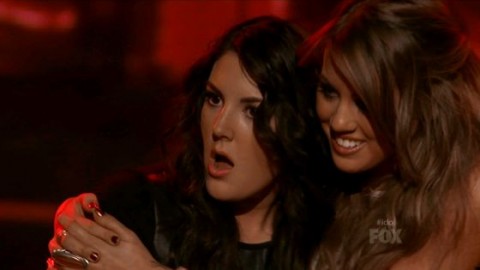 Breaking News! Randy Jackson has quit American Idol – details here!
Double Breaking! Now Mariah Carey has been fired too??
I am shocked. SHOCKED, I tell you! I don't think anyone saw this coming after poll after poll put Angie Miller well ahead of Kree Harrison. But like we've seen before, surprising results can come in at any time and this season it was at the Top 3 elimination mark.
Angie Miller was voted off American Idol 2013 tonight when Kree Harrison and Candice Glover moved on to next week's finale. They are your Top 2 for Season 12.
Can we just go ahead and give Candice the crown now or should we wait a week?
What do you think of tonight's elimination results? Did the right finalist get kicked off American Idol or should the finale feature a different pair of singers?
Let's hear your thoughts on this big surprise outcome!