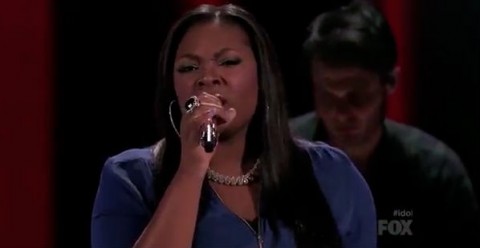 Last night on American Idol 2013 Candice Glover continued to shine bright with both of her performances. One of those shining moments was her version of "Straight Up" by former Idol judge Paul Abdul. (Off topic, but I really miss Paula).
I liked that soulful little piano bar spin she put on the song. Jimmy Iovine didn't seem to be a fan of the song or the arrangement for Candice, but I like it a lot. Candice can pretty much do no wrong in my book at this point. So as long as she keeps delivering the way she has been, she's easily in the Top 3 or even the Top 2.
Have a listen to Candice's version of "Straight Up" below and let us know what you think.
Do you think Candice has what it takes to become the next American Idol?