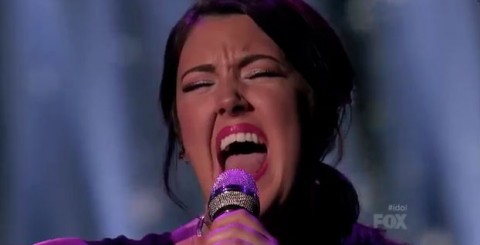 Kree Harrison took on Celine Dion last night on American Idol 2013 for one of her two songs. And as always, she gave it her all and impressed the judges and her fans.
She might have been bested by Candace Glover and Angie Miller for the night, but Kree is still very safe in this race. She's not going anywhere.
Her version of "Have You Ever Been In Love" was the most "un-country" performance she's done all season. So it was nice to see a slightly different side of her. She's a great performer and if this is what you call an off-week for Kree, then so what. She still sounded great.
We've got her version of "Have You Ever Been In Love" below. Have a listen (or a re-listen) and let us know what you think.
What do you think? Does Kree Harrison have what it takes to become the next American Idol winner?