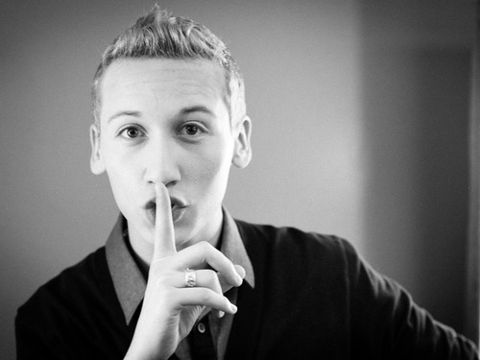 We said goodbye to Devin Velez Thursday night on American Idol 2013 when the judges (and by judges I mean Randy Jackson and the producers) refused to use the save on him despite the audience uproar to do just that.
Devin was one of the two most-talented guys this season and it's going to be weird having an all-girl show when Idol forces out Burnell and Lazaro next.
So now that that Devin is gone, let's take a look back at some of his best moments on American Idol 2013.
Devin's version of "The Long And Winding Road" during Lennon and McCartney week was among his beset. It was sweet and tender and proof that he and Burnell Taylor are the best guys in the contest this season.
In any other season, Devin's performance of "Somos Novios" would've catapulted him into at least Top 5 status. But this is not a guy's season. But regardless, we've got this fantastic performance of his in the Idol history books. He sings even better in Spanish than he does in English. He performed this again on Thursday night's results show with hopes the judges would be granted permission from producers to save him.
Devin took a big risk taking on Beyonce's "Listen" during the Sudden Death rounds. It was a risk that paid off because he ended up in the Top 10 and finished the show out in with place.
What was your favorite Devin Velez moment this season on American Idol?